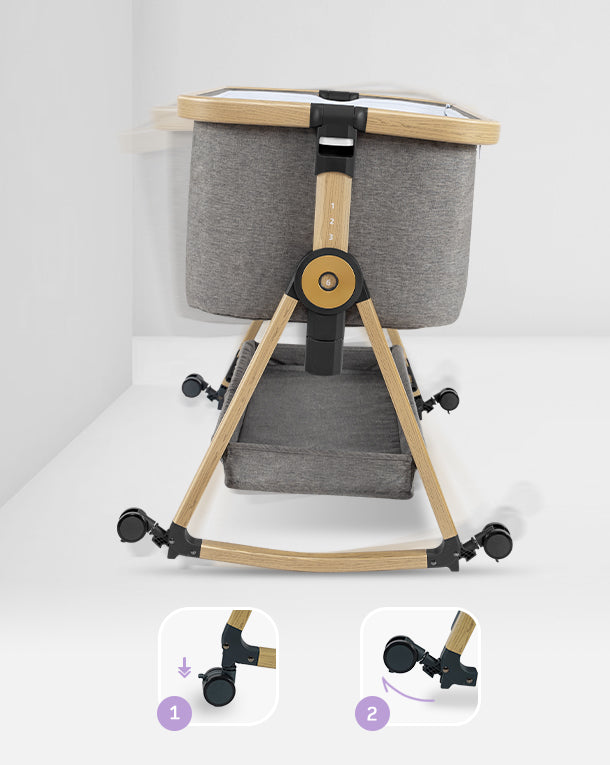 Effortless conversion into a crib

We can effortlessly convert the crib into a crib by pulling out the wheels and turning them up. This calms and helps our babies fall asleep. We believe that only better sleep is possible for mothers.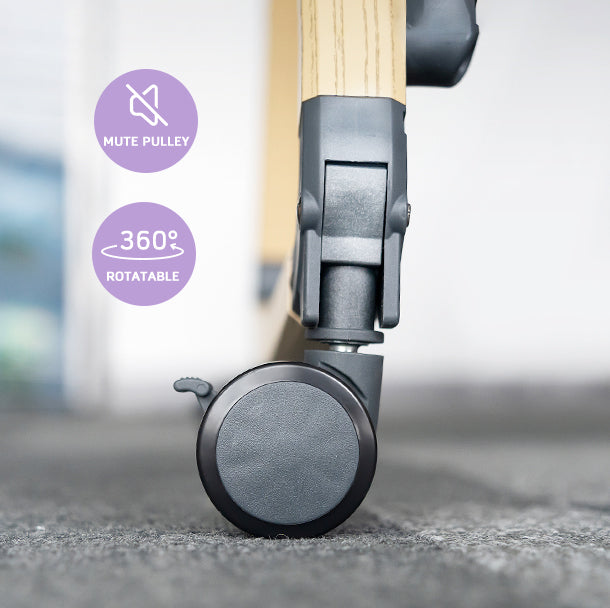 Low-noise casters

The four ultra quiet caster wheels can rotate 360 degrees and be locked with a switch. This way, you can place it in any room if needed.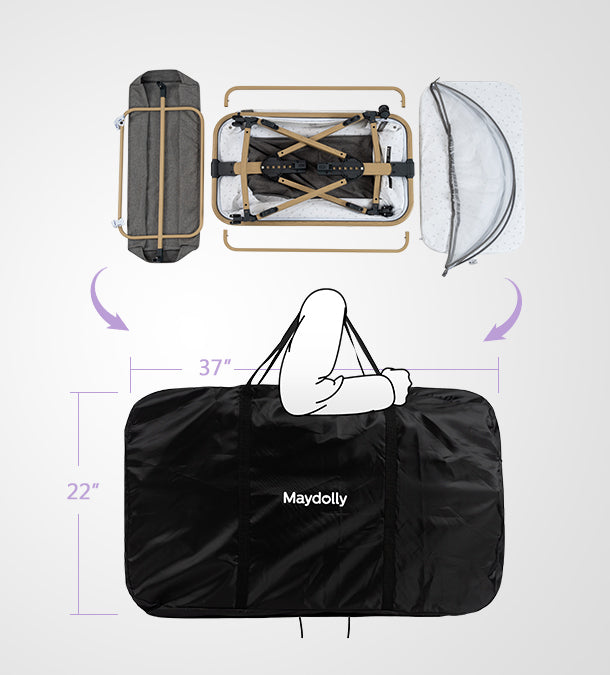 Foldable and portable

All our cribs come with a free mosquito net, a free mattress and a free sheet. In addition, our cribs can be folded to fit into a plastic bag, making them portable and not taking up much space.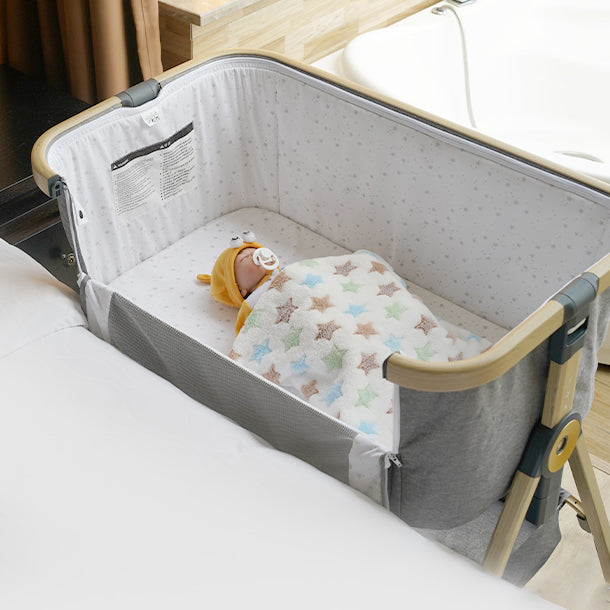 Sleeping bed
It can be used alone or in bed. It attaches to the adult bed for added safety, while the side panels can be opened so mom can comfortably care for her baby.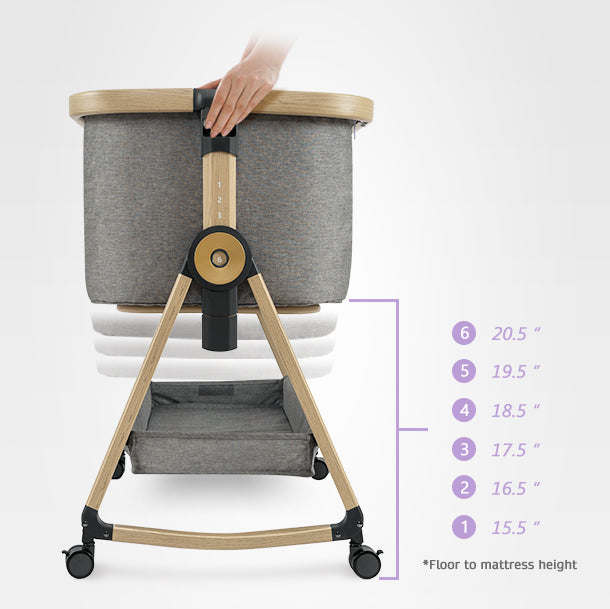 6-position height adjustment.

Adjustable in 6 height positions, easily adjusts to most height levels of the parent's bed/couch.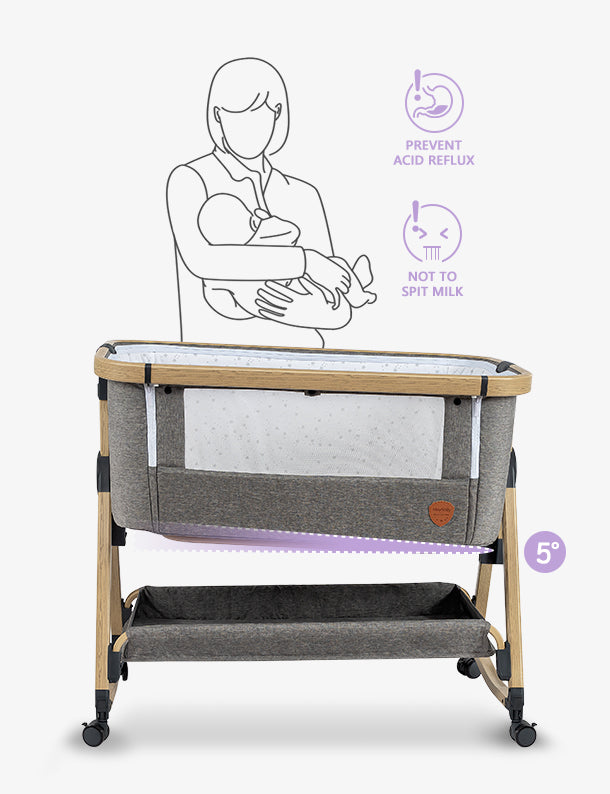 The tilt design

By lowering the height of one side by 1-2 steps, the crib creates a certain tilt angle. It mimics the mother's feeding arm and protects the baby from burping. In addition, it is helpful in preventing acid reflux in some babies.

Carefully designed
Authoritatively tested

The Maydolly nightstand is carefully designed to be safe, and we constantly update it to ensure that our products meet or exceed the highest testing standards.